Internship Opportunities (based Waiblingen/Germany)
As an internationally successful family business and leading global brand in the field of chainsaws and power tools, STIHL offers you all the prerequisites for personal and professional growth. Together with more than 17,000 employees, they are shaping the future of STIHL in a time of digital change.
For the Internship
Your qualifications:
• Field of study: electrical engineering, mechanical engineering, control science and engineering, computer science or comparable
• Excellent English skills are required, German skills are not mandatory
• Programming/Software Skills (and/or): C++, Python, Matlab, Open CV, ROS (Robot Operating System)
Our benefits:
• Practical experience in a dynamic, international team
• Opportunity to work on a project in our research and development department
• Compensation of 1.425€/month (>3 Months)
If you are interested in an internship in Waiblingen, Germany (Headquarters of STIHL), you can send your application to personalmarketing@stihl.de for more details.
Company Portrait
Since the company was founded in 1926 by Andreas Stihl, the "father of the chain saw," STIHL has grown into an international manufacturer of chain saws and power tools. Today, STIHL has production plants at seven locations in Germany as well as in the United States, Brazil, Switzerland, Austria and China. The executive, advisory and supervisory boards and the engineering center are located at the German founding company, ANDREAS STIHL AG & Co. KG, in Waiblingen near Stuttgart.
The STIHL Group develops, manufactures and sells handheld gasoline-powered, electric and cordless power tools for the forestry industry, landscape maintenance and the construction industry. There are well over 1,500 STIHL patents and registered designs, most of which have been incorporated in series production. STIHL has been the world's bestselling brand of chainsaws since 1971. In addition to chain saws, the extensive line of products includes brush cutters, hedge trimmers, blowers, sprayers, pressure washers, cut-off machines and earth augers, as well as protective equipment and accessories. As a matter of principle, products are distributed through a network of retailers offering full service – with 41 sales and marketing subsidiaries, more than 120 importers and some 53,000 servicing dealerships in more than 160 countries throughout the world.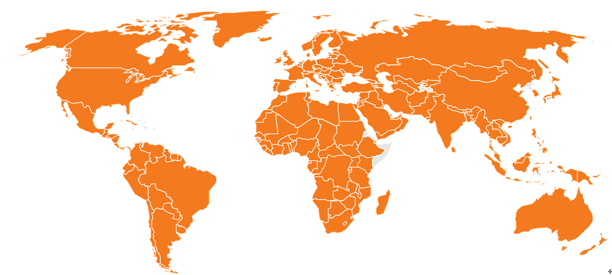 The STIHL Group achieved a turnover of EUR 3.93 billion in fiscal year 2019. That represents a 4 percent increase over the previous year (EUR 3.78 billion). Without the effects of foreign exchange rates, turnover growth would have been around 2.7 percent. An equity ratio of 70.4 percent indicates that the financial structure of the company continues to be very sound. As a matter of principle, all investments are financed with the company's own liquid assets. As of December 31, 2019, the company had a worldwide workforce of 16.722 men and women. STIHL further expanded the dealer network last year. In the customers can buy STIHL products at more than 53,000 servicing dealers throughout the world and trust their professional advice and technical services.
Corporate Culture
Corporate responsibility has a long tradition at STIHL. As a family-owned company, we believe we have a special obligation to society. We fulfill this obligation in many ways, for example with voluntary social benefits for our employees, with attractive apprenticeships and traineeships, and with social involvement close to our sites. Continuity and a long-term view guide our actions, and are part of our understanding of sustainability, just like resource-conserving production and the STIHL products with built-in environmental protection. The focal points of our social responsibility are in the areas of sustainable business operations, employees, the environment and education.
An enterprise is more than just the sum of its employees, buildings, machinery and processes. It is also about more than merely making products or providing services. An enterprise is, above all, a strong and dependable community of people who work together to attain objectives. Those people must pull together and identify with the enterprise.

Surrounding environment of the company in Waiblingen/Germany
Product
STIHL Cordless Power Systems Whether you're a hobby gardener or a professional, STIHL offers the right cordless tool for everyone. STIHL's COMPACT cordless power system with four powerful tools and two batteries is the perfect solution for garden owner and domestic users alike. STIHL's PRO cordless power system has even more power to get right down to work. This range offers professionals especially high-quality tools in various performance classes, for trimming hedges, mowing lawns, tidying lawn edges, removing leaves, clearing paths and cutting wood. Within each product family all batteries can be used in all tools.
Chainsaws STIHL chainsaws combine innovative technology with high power, optimum ergonomic design and low weight. These properties minimize the burden for man and the environment. STIHL supplies chainsaws in a variety of equipment versions and for all purposes, with power ratings from 1.3 kW to 6.4 kW (1.6 HP to 8.7 HP).
Robotic Lawn Mowers - iMow A healthy lawn is a treat for the senses. As a green oasis, it transforms a patch of earth into a pleasant living environment that encourages activity, relaxation and wellness. That's why it makes sense to insist on our effective lawn mowers and lawn scarifiers when taking care of your lawn. Because whether autonomous robotic mowers, manually operated petrol, cordless or electric lawn mowers, ride-on mowers or different lawn, we have the right machine for every requirement.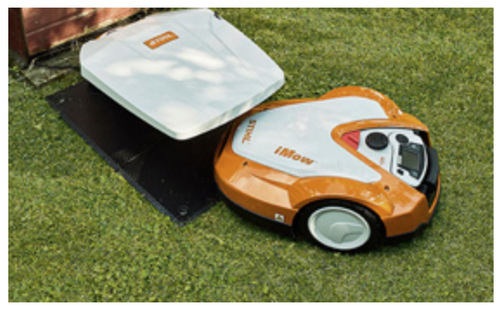 iMow (Automatic mowing robot)
Only the above products are listed, if you are interested, you can visit https://www.stihl.com/stihl-products.aspx.
STIHL Smart Connector The Smart Connector can be attached to petrol-driven, electric, and cordless products, enabling it to deliver important information about your STIHL power tool via Bluetooth® 4.2. The Smart Connector offers entirely new functions and services, as a basis for device management both in your home garden using the STIHL app, and for managing your machine fleet using the STIHL connect pro portal.
Cooperation with Tongji University
On the basis of full trust and mutual benefit, the college of electronics and information engineering of our university has established cooperation with STIHL company. It is committed to the research of artificial intelligence, intelligent factory construction, predictive maintenance driven by the combination of data and model, improvement of product quality and reliability, reduction of maintenance cost and other fields. It is committed to training high-quality talents with international vision, innovation ability and cross-cultural communication ability.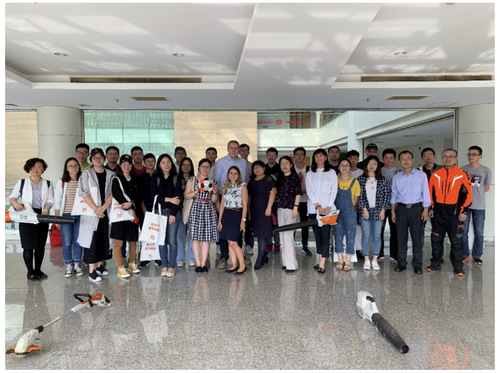 The first "STIHL Day" in Jading Campus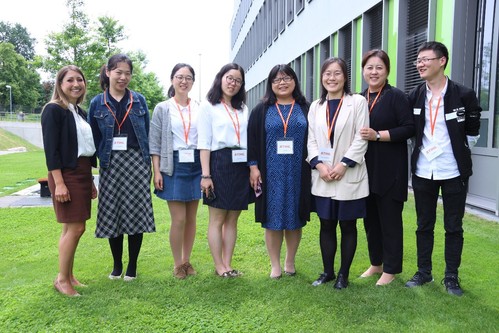 Teachers and students visit STIHL headquarters in Germany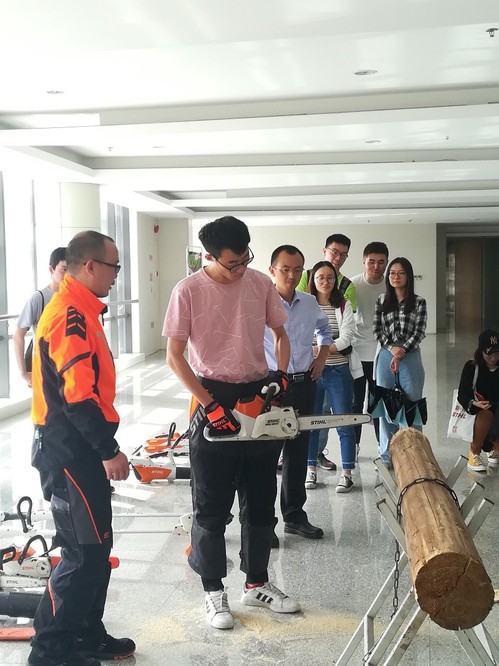 Game of "STIHL Day" in Jading Campus
实习机会
作为一家国际成功的家族企业和电锯和电动工具领域的全球领先品牌,斯蒂尔为您提供个人和专业成长的所有机会。希望你能与我们17000多名员工一起,在数字化变革的时代塑造斯蒂尔新的未来。
实习岗位
要求:
• 本科及以上学历,电气工程、机械工程、控制科学与工程、计算机科学等。
• 较好的英语交流能力,不要求德语。
• 熟练C++ / Python / Matlab / OpenCV / ROS (Robot Operating System)。
Our benefits:
• 为你提供在充满活力的国际团队中实习经验。
• 有机会在我们的研发部门从事项目研发工作。
• 薪酬不低于1425欧/月。
如果您对在Waiblingen/Germany(德国斯蒂尔总部)的实习感兴趣,您可以联系personalmarketing@stihl.de获取更多细节。
公司介绍
自1926年由"链锯之父"安德烈亚斯·斯蒂尔创立以来,斯蒂尔已成长为一家国际性的链锯和电动工具制造商。如今,STIHL在德国、美国、巴西、瑞士、奥地利和中国有七个工厂。执行委员会、咨询委员会、监事会和工程中心位于德国斯图加特。
STIHL集团业务主要包括林业、景观维护和建筑开发、制造和销售手持式汽油驱动、电动和无绳电动工具。STIHL有超过1500项专利和注册设计,其中大部分已纳入批量生产。斯蒂尔自1971年以来一直是世界上最畅销的电锯品牌。除了链锯,STIHL布局有广泛的产品生产线,包括刷切机,树篱修剪机,鼓风机,喷雾器,压力清洗机,切断机和螺旋钻,以及保护设备和配件。产品主要通过零售商网络进行分销,包括32家销售和营销子公司、120多家进口商和约40000家服务经销商,遍布全球160多个国家。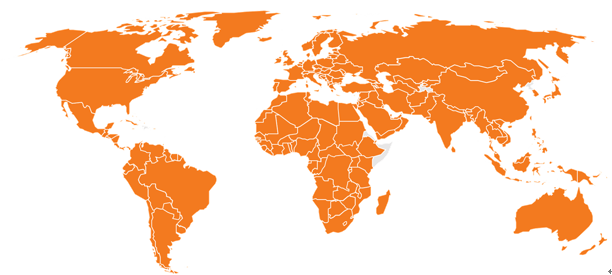 STIHL集团在2019财年实现了39.3亿欧元的营业额。比上一年(37.8亿欧元)增长了4%。包含外汇汇率的影响,营业额增长将在2.7%左右。STIHL公司有着70.4%的股本比率,财务结构非常稳健。原则上,所有投资均以公司自有流动资产进行融资。截至2019年12月31日,该公司在全球拥有16722名男女员工。去年STIHL进一步扩大了经销商网络,同时,客户可以在全世界53000多家服务经销商处购买STIHL产品,并可享受他们的专业建议和技术服务。
企业文化
对员工、社会承担应有的责任在STIHL有着悠久的传统。作为一家中型家族企业,STIHL对社会承担着特殊的责任。我们以多种方式履行这一义务,例如为员工提供自愿的社会福利,提供有吸引力的实习机会,以及在工作地点附近进行社会参与活动。持续性和长远的观点指导着STIHL的行动,时刻保持着可持续性生产的企业概念,就像节约资源的生产和具有内置环境保护功能的STIHL产品一样。STIHL的社会责任重点对象是可持续经营、员工、环境和教育。
一个企业不仅仅是员工、建筑、机械和工艺的总和,也不仅仅是制造产品或提供服务。企业是一个强大而可靠的群体,我们共同努力实现目标。员工必须团结一致,认同企业。

Waiblingen/Germany公司总部周边环境

产品
STIHL Cordless Power Systems无论你是业余园丁还是专业人士,STIHL为每个人提供了合适的cordless power system工具。它包含有四个强大的工具和两个电池,为花园业主和家庭用户提供有效的园艺工具。该系列产品提供专业人士,尤其是各种性能等级的高品质工具,用于修剪树篱、修剪草坪、整理草坪边缘、移除树叶、清理小路和切割木材。在每个产品系列中,所有电池可用于所有工具。
Chainsaws STIHL chainsaws将创新技术与高功率、最佳人体工程学设计和低重量相结合。这些特性使人类和环境的负担最小化。STIHL提供各种型号的电锯,用于各种用途,额定功率从1.3千瓦到6.4千瓦(1.6马力到8.7马力)。
Robotic Lawn Mowers - iMow健康的草坪是一种感官享受。作为一个绿洲,它将一小块土地变成一个宜人的生活环境,鼓励人们活动、放松和健康。无论是自动机械割草机、手动操作的汽油机、无绳割草机或电动割草机、骑乘式割草机或不同的草坪松土机,都能满足用户各种需求。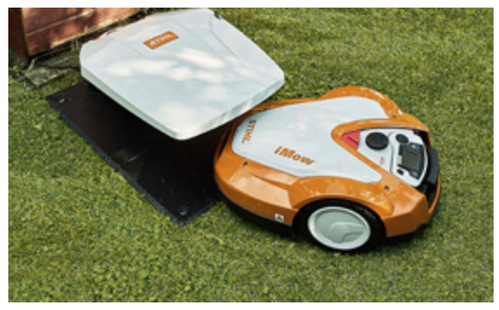 iMow(自动割草机器人)
只列出以上产品,如果您感兴趣,可以访问
https://www.stihl.com/stihl-products.aspx.
STIHL Smart Connector smart connector可连接到汽油驱动、电动等产品上,使其能够通过Bluetooth®(蓝牙)4.2传送有关STIHL电动工具的重要信息。智能连接器提供了全新的功能和服务,为在家庭花园中方便使用STIHL应用程序和设备管理的基础。
与同济大学合作
我校电子与信息工程学院在充分信任、互惠互利的基础上,与斯蒂尔公司建立了合作关系。致力于人工智能、智能工厂建设、数据与模型相结合驱动的预测性维修、提高产品质量和可靠性、降低维修成本等领域的研究。致力于培养具有国际视野、创新能力和跨文化交流能力的高素质人才。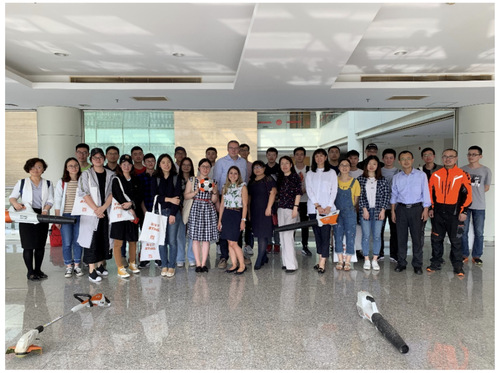 第一届STIHL Day在嘉定校区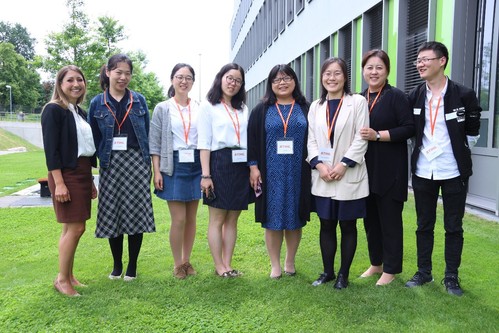 老师和学生访问STIHL德国总部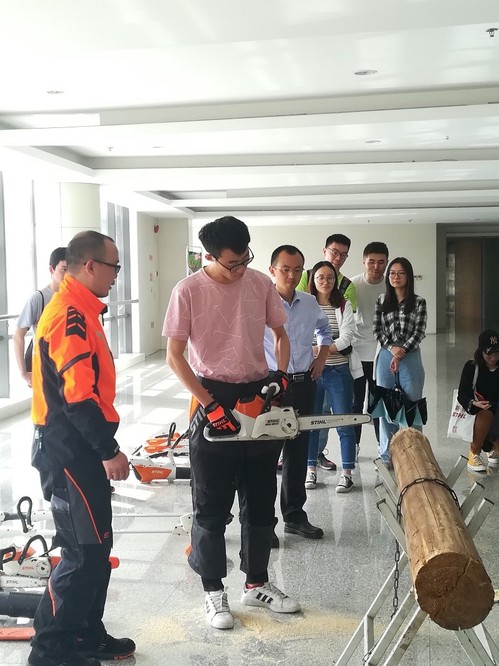 STIHL Day在嘉定校区游戏环节